Some time ago I witnessed an interesting discussion by two former close colleagues. Both had worked as technical specialists in an IT-department of a large organisation. One of them was still working there in this same role, the other one had moved on in the organisation and was now working as an HR Advisor.
They discussed the IT-department's performance levels. The technical specialist looked concerned when he said that performance levels had gone down the last years, mainly due to the departure of many experienced senior technical specialists.
The HR advisor laughed and told his former coworker that he did not need to be concerned: client satisfaction was at the required level, nobody ever heard of any complaints.
The technical expert was not really relieved by this statement. He continued that a complex incident which had taken maybe two hours to solve in the old times, now took fourteen hours at least. Besides, the department often had to search for external expertise because they did not longer have the required knowledge in their team.
The HR Advisor laughed again and told the technical expert there was really no need to worry at all. As long as the customer was happy, why would they bother? Incidents were always being solved in the end weren't they?
The technical specialist could no longer hide his frustration. Once again he tried to convince his former colleague of the seriousness of the situation. How was it possible that his former teammate did not understand him? One day they had been proud members of the same team, proud of their ability to solve incidents and problems in short timeframes, causing as little outage time as possible? How could it be that his colleague had lost this pride, this view of their performance?
The situation I witnessed we can see quite often. Roles and positions in organisations are the basis for our individual professional perspective. In different roles, we see different worlds. We see what is important to our role, we value what we see according our goals and responsibilities. Besides, these individual perspectives are influenced by other factors as well, like being a pessimist or an optimist, by cultural backgrounds, or events which occurred earlier that same day, like a not-so-nice discussion with your partner at breakfast… And what's more, we tend to perceive our perspective of the world as the one and only reality –
In the above discussion the two former colleagues were not able to bridge, to connect their points of view, to recognize each other's perspective. Consequently, neither of them felt appreciated nor able to influence the other person's perspective.
As a manager quite often you will have a perspective which significantly differs from the perspective of your employees. If you really want to influence their perspective, for instance in a change project, first take the time to understand how they look at things.
Tip: ask – and then simply keep quiet, however hard it is, just listen.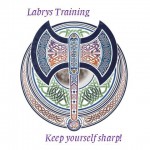 Once your coworkers will feel heard, they might start to listen to you as well.
I wish you lots of fun, success, new insights and good results!