Getting things done
How many hours a week do you spend on your job? And what part of your goals are you able to finalize throughout the week? How many plans have remained plans for only too long? Are you satisfied with your own productivity and effectivity?
And what about your team? Do they perform at the level you expect? And how could you influence and improve the results of you and your team?
Training Description:
The training offers understanding and insights, skills, tools and techniques how to set priorities, use the time of yourself and your team more effectively and generate better results faster. You will learn to understand indepth the process of successful delegation in order to support development of your team members towards maximum performance.
Audience:
Managers, team leaders and their teams who want or need to use their time as effectively as possible and generate maximum results.
A training of two days is recommended, best with an interval of 3-4 weeks. This will give you and your team the possibility to analyse your current use of time and adopt and integrate new behavioral patterns. A minimum group size of 6 is recommended, in case of more than 15 participants 2 trainers are required.
Learning Objectives:
Develop awareness, skills and behavior to use your time and resources as effectively as possible with maximum results.
Highlights:
• Personal inventory
• What are your priorities?
• Delegating and your subconsciousness
• Connecting learning and delegating
• Role plays
• Roles & Responsibilities
• Scheduling tasks
• Sharpen the saw
Targeted outcomes:
Team leaders, managers and professionals who are able to use their time and resources as effectively as possible, with maximum productivity and results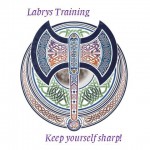 If you want to understand how this training can contribute to the increased effectiveness and success of yourself and your organisation, click here.