Becoming the director of your life
"If you don't know where you are going, any road will take you there"
(paraphrasing Lewis Carroll)
Do you know where you are going? For instance, do you know where you want to be in two years? Do you know what really matters to you, what you want to achieve in your life, in your career? What are your personal goals? And how will you make them happen?
Before you can lead others, present them a vision of where to go, wouldn't it make sense to know the answers to the above questions at least for yourself?
Training Description:
This training focusses on you, your inner convictions, your future, your personal mission, your goals and the ways you want to work to reach for and achieve these goals. Development models, exchange of personal experiences, role plays and individual exercises will support development of a clearer picture of where and how you will lead yourself.
Audience:
Any professional, manager or team leader who wants to take a firm control of his or her own future.
A training of two days is recommended, as is a minimum group size of 6. In case of more than 10 participants 2 trainers are required.
Learning Objectives:
Develop a deeper awareness of what matters to you now and what you want your future to look like. Understand what convictions, skills and behavior you will want and need to adopt to achieve your personal goals.
Highlights:
• Personal inventory: where do you stand now?
• Life and work priorities
• Is it all in the Mind?
• Happiness and success
• Role plays
• Development of Personal Mission Statement
• How to handle hurdles
• Your scenario
Targeted outcomes:
A renewed, clearer and powerful vision of where you want to take yourself. A clear path and scenario of how you can get to the destination you decided you want to reach.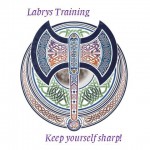 If you want to understand how this training can contribute to your increased effectiveness and success, click here.