"How do you manage?"
"Women are better Leaders", "Women don't even want to have a career", "All women managers are bitches", "Women need to stop fighting each other in the workspace and support each other more", "Money spent on higher education for women is wasted, after some time they choose for their families anyway".
There are many statements and opinions about women leaders and managers. Most of them are supported by research and statistics, and most of them are rather extreme. And contradictory.
Fact is that even today many of the world's women are not able or capable to earn a livelihood for themselves and their families. And even where they do, they often have a hard time making a career. Female leadership is still a topic for discussion.
Still, research already more than once proved: "companies with female directors on the board have a higher average performance than companies with no female directors".
(Lückerath-Rovers, Mijntje, Women on Board and Firm Performance (April 9, 2010).
Workshop Description:
This is a highly personal workshop, intimately aligned to the specific environment and circumstances of the participants.
During the workshop we will look into what it takes do develop and retain "Female Leadership": what specific circumstances and support do talented women, possible future leaders need from the organisation and their management? What are good career strategies for women? Individual cases will be exchanged and personal questions will be asked.
Audience:
Women who are looking to understand how they best can develop their own added value as professionals, leaders or future leaders, to learn how to develop their career strategy, what to focus on and what to avoid.
Managers and Team Leaders who want to understand better what their female colleagues and team members need in order to support their development.
The workshop will be designed based upon the specific situation and need of you and/or your team. A workshop of one or two days can be offered. A minimum group size of 6 is recommended, in case of more than 12 participants 2 trainers are required.
"Management of Female Power" can also be offered as a workshop or event for larger audiences.
Learning Objectives:
Understand how to create and develop female power and opportunities for women professionals and leaders, and also be able to identify the pitfalls for women in the workspace. Know your own career objectives and know how to get there.
Highlights:
• What is that so called "Female Power"?
• Stories of success and failure
• Role Plays
• Work-Life balance
• Effective strategies for female professionals and leaders
• Individual work on own career objectives
• "How do You manage?"
Targeted outcomes:
Deeper understanding of the specifics of how women work and lead. Personal career strategies for women as professionals and leaders or, depending on the audience, their managers.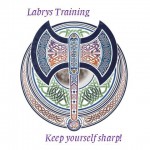 If you want to understand how this training can contribute to the increased effectiveness and success of yourself and your organisation, click here.