Presenting with Impact
What was the last time you saw and heard an excellent presentation? You probably either remember immediately that one occasion, or you have no clue – excellent presentations are rare.
So how well do you succeed in engaging your audience?
How well do you communicate your vision, your wonderful innovative idea? Are you able to inspire your teammembers at a project kick-off to give their best? How well are you able to convince your customer, your sponsor, your manager when you are presenting your case?
And how confident are your team members in doing so?
Training Description:
This Labrys Presentation Training will make you and/or your team more confident and effective, and will help you reach your goals through your enhanced communication skills.
Depending upon the specific situation and need of you and/or your team, a training of one or two days can be offered. A minimum group size of 6 is recommended, in case of more than 12 participants 2 trainers are required.
Audience:
Everybody who wants to improve his or her presentation skills and feel more confident and relaxed when presenting to an audience.
Learning Objectives:
Understand technical and contextual aspects of powerful presentations. Know and understand your own reactions, both physical and emotional, to challenge and stress and know how to best handle these. Be able to engage your audience, get your message across in a manner it will be remembered.
Highlights:
• How do you Prepare?
• Your Emotions and your Body
• Practical Exercises
• Tools: Powerpoint, Prezi and You
• More Practical Exercises
• The Proof of the Pudding is in Eating it
Targeted outcomes:
Professionals who will be better able to communicate their messages to their audiences.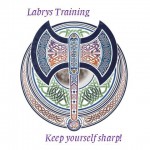 If you want to understand how this training can contribute to your increased effectiveness and success, click here.