Understanding Positions, Managing Interests
"If I don't like someone, I probably don't know him well enough"
Whoever has working experience has experienced conflict. Conflicts can paralyse entire teams or be the cause of emotional explosions, both ways inhibiting team successes or agreed project delivery. Conflicts cause valuable professionals to call in sick for months, or even leave their organisations. Conflicts can be the reason for customers or sponsors to end their relationship with you.
Yet, if managed well, the beginning of a conflict can also turn out to be a source of creativity and innovation, of excellent and unexpected results.
What is required to make that happen?
And what can you do if a conflict already escalated and your team seems to be unmanageable?
Training Description:
The training creates awareness of how conflicts develop and offers ways how to resolve them. You learn to approach situations which could possibly escalate, in a more effective manner, and thus be able to continue development of the relationship with your organisation and the other stakeholders instead of breaking it.
Audience:
Everybody who wants or needs to be able to turn conflicts into more effective relationships. Managers and Team Leaders who want to support their team members in resolving conflicts within the team.
Depending upon the specific situation and need of you and/or your team, a training of one or two days can be offered. A minimum group size of 6 is recommended, in case of more than 12 participants 2 trainers are required.
Learning Objectives:
See and understand how conflicts emerge and develop, and know when and how to intervene. Prevent conflict escalation. Turn focus on positions into focus on interests. Bridge gaps in perceptions.
Highlights:
• Conflict Escalation and its Consequences
• Role Plays
• Positions, Perspectives and Interests
• Conflict Analysis
• More Role Plays
• Your Personal Conflict Approach
Targeted outcomes:
Professionals who are able to constructively manage potential conflicts.
Managers and Team Leaders who are able to prevent losses to the organisation by creating a clear, safe and stimulating working environment, where a variety of perspectives is appreciated and joint interests are looked after.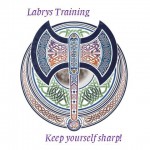 If you want to understand how this training can contribute to the increased effectiveness and success of yourself and your organisation, click here.