Team synergy, or how to become more than the sum of the parts
What was the best team you ever worked in? And why was it so good? And, before that, what did happen that made it such an excellent team?
What does it take to create a team in which indeed the whole is more than the sum of the parts, a team which is able to adapt to a changing environment and remain successful, a team which is able to deliver more than the objectives set?
How do you bring your team to that level?
Training Description:
This training focuses on the development and internal dynamics of teams. Theoretical aspects of the development of strong teams will be introduced and discussed. You will learn to understand why some teams are not able to perform, and what you can do in order to improve such situation.
Audience:
Managers, team leaders and their teams who want to understand team dynamics, their own team behavior and be the leader and members of excellent teams.
Depending upon the specific situation and need of you and/or your team, a training of one or two days can be offered. A minimum group size of 6 is recommended, in case of more than 12 participants 2 trainers are required.
Learning Objectives:
See and understand team development and dynamics, and your own role in these. Know your own specific added value for the team and appreciate the value of other team members. Be able to guide and motivate your team through the rough times to required results and more.
Highlights:
• Practical team experiences
• Models and theory on team development
• Team games
• Dysfunctional teams
• Your team role(s)
• Define your own team building approach
Targeted outcomes:
Team leaders, managers and professionals who are aware of team development processes and of the impact of their own role and behavior on team results.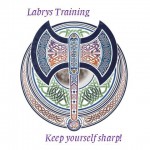 If you want to understand how this training can contribute to increased effectiveness of your team, click here.